As I have been working and waiting upon the Lord concerning the
Lamplighter Guild
, two wonderful people have offered to bless me with fundraisers... allow me to introduce you to them.
The first is a lovely artist,
Lisa Mistiuk
.
She is a wonderful woman who loves the Lord and glorifies Him through
her
gifts- painting and art! I have been so blessed by her sweet disposition. She is teaching my two younger sisters art- sketching at the moment and every time they get home from a class they say something like, "That was
exactly
what I needed to hear!" or "So
that's
what I was missing!". She has been a true blessing to our family.
My sister and I babysit her sweet little boy who just turned one...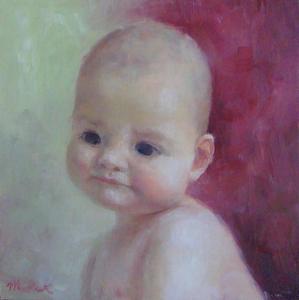 (this is one of her paintings of him when he was littler! My favorite...)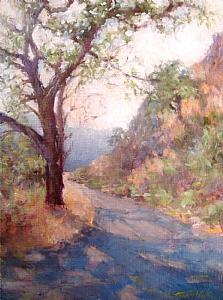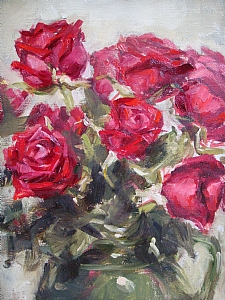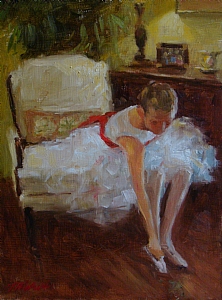 Aren't her paintings beautiful?
She generously placed one of her paintings up for auction as a fundraiser for my Guild tuition... wasn't that the sweetest thing?
Here's the painting that she put up for auction:

It is one of my favorites... I saw it in her house one day and loved it!
(She didn't realize this when she put it up for auction...) :-)
~
The next wonderful person is my aunt, Caroline, who sells
Lilla Rose
products. She offered to set up an online party for me as a fundraiser! She has always been such a blessing to me- taking the time out of her busy day of caring for her ten children to help me out... I love you, Aunt Carrie!
Lilla Rose
offers a beautiful assortment of classy, lovely and intricate yet practical hair accessories- they come in several different sizes so that you can choose the perfect fit for your hair type!
Here are some of my favorites:
Click here
to see all of the different sizes and styles that Lilla Rose offers. (If you need to figure out the right size for your hair,
click here
to watch an instructional video to help you out!) All of the profits from the party will go towards my tuition at the Guild. If you are interested, I would encourage you to make your purchases by Thursday, the 14th. My aunt has also generously offered a deal-
*Once you put in your order for three or more items, my aunt will contact you by email with a coupon for a free item!
Thank you all for your prayers and support... I feel so blessed and loved to have such wonderful friends!
"Yet those who wait for the LORD
Will gain new strength;
They will mount up with wings like eagles,
They will run and not get tired,
They will walk and not become weary."
Isaiah 40:31